I thought I had scheduled this post but apparently I forgot so its a little late but we are going to pretend its Friday...
Today I'm sharing all the projects I haven't shared since August 22nd (the last FO Friday I shared). First here are all the rattles I finished months ago and haven't gotten around to sharing.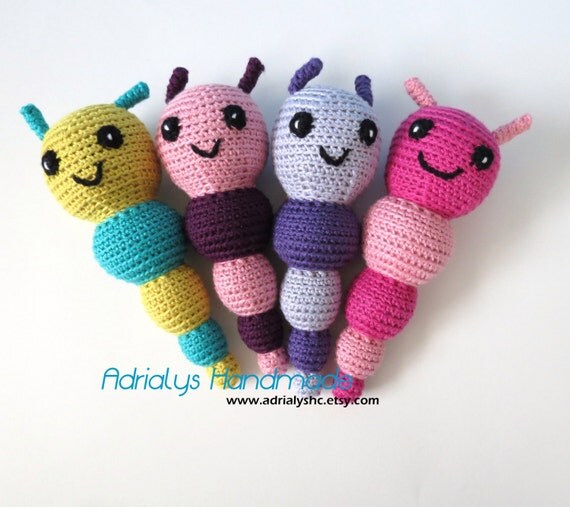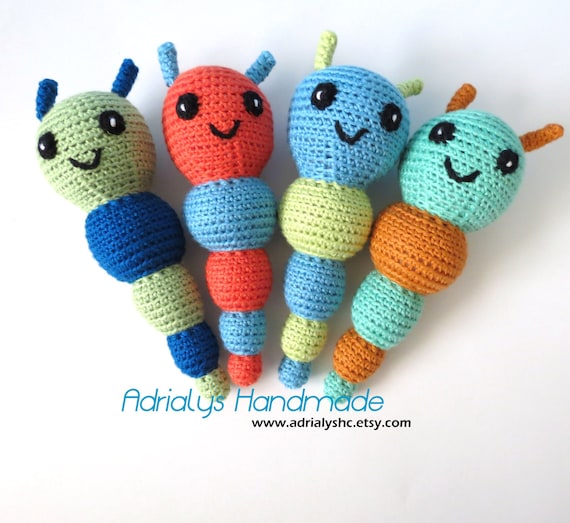 I finished a second sample of my bear pattern that will be released on Friday. The pattern will include instructions on making ears for both brown and black bears.
I also designed a small version of my bear.
Here it is compared to the standard size one.
That's it for this Friday. I'm still working on my toddler blanket. I don't think it will be finished for next Friday but I'll share my progress on Wednesday. I haven't had too much time to work on it since I'm currently in the middle of cleaning and reorganizing my craft room so we will see how much I get done.
Have a nice weekend!